GO GO GO GO GO GO GO GO GO GO!!!!!!!!!!!!!!!!!
Here are the rules!

1. Post a comment saying what you want for your commission at my deviant art page!!!!!
Use this form:
Who am I drawing?
From what fandom?
Pose:
Link/s for reference:
Title Request:
Additional Notes:
2. When I respond to you with a comment saying I'm going to do it, that is when you go to www.paypal.com and pay the amount of $5.
Send it to hillarycweeks@gmail.com
PLEASE DO NOT SEND THE MONEY FOR THE COMMISSION UNTIL I HAVE RESPONDED TO YOUR COMMENT!
IF YOU PAY ME WITHOUT US HAVING CORRESPONDED BEFORE, I WILL ASSUME IT IS A DONATION!
..........................................................................
Easy enough, right?
If you have any more questions, go to the F.A.Q.
I AM GOING TO HAVE A AIM CHAT OPEN THE WHOLE TIME SO YOU CAN ASK ME QUESTIONS IN REAL TIME!
I won't be able to just sit and chat, obviously, because I'll be drawing!
If you want, though, we can make it a little squee-a-thon about whatever nerdy thing you like!
I was thinking of watching the HP films from movie 1 on.

THE CHATROOM'S NAME IS commissionmarathon

If you have trouble getting in, just send me an IM at cambryn922 and I will get you in there asap.

..........................................................................
Er yeah, I realized I hadn't updated this in forever. I've been updating my site, but not the blog! OOp!
So yeah...
Art dump time!!!
I am being lazy and using deviantart's cool blogposting feature for many of the works. To see them full sized- or just a bit larger- click on the link below the pic.
(
art under cut
Collapse
)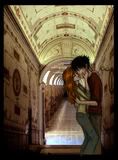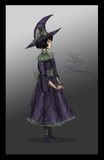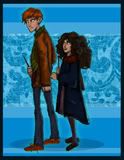 ART UNDER THE CUTS.
WILDMAGELET! Your pic is under the cut! :)
(
h/g for wildmagelet
Collapse
)
(
other art
Collapse
)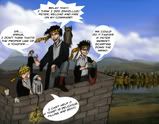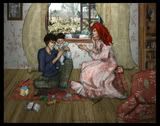 Art under the cut.
A Marauders comic:
(
pirates and toasters
Collapse
)
A late mother's day art of James, Lily, and Harry:
(
awwwwwwwww
Collapse
)
oop! I thought I had already posted the rest of my comic... Sorry!
the first four pages

PICS UNDER THE CUT! :)
(
The cut
Collapse
)
Some HP art too: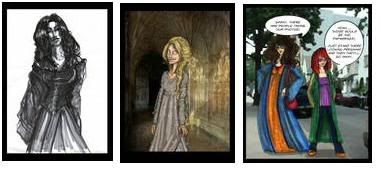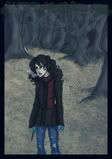 Bellatrix lookin' sexy, Luna ready for Slughorn's Yule party, and Gin and Herm, facin' the paparazzi, and Hermione all 'sort of badass'.
(
ART UNDER CUT
Collapse
)
R/HR awards
are happening, and I've been nominated for a few different awards. :) Woot.
Thank you so much for nominating me, whoever did that! You rock! *wuvs*
I'M NOMINATED UNDER HILLARY-CW <-- my website. :)
Outstanding Artist
And for individual pieces
Outstanding Romance
Outstanding Missing
Outstanding Post-DH
All for this piece: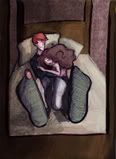 (
see it big
Collapse
)
So go vote!
As per usual, much more well known and popular people with 'fanbases' are nominated, so I won't win anything, but I got nominated, and that makes me feel really cool!
I'll be posting some art later today, y'all. :)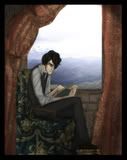 Art under cut.
(
I AM THE CUT!! CLICK ME, SEE THE ART, THEN COMMENT
Collapse
)